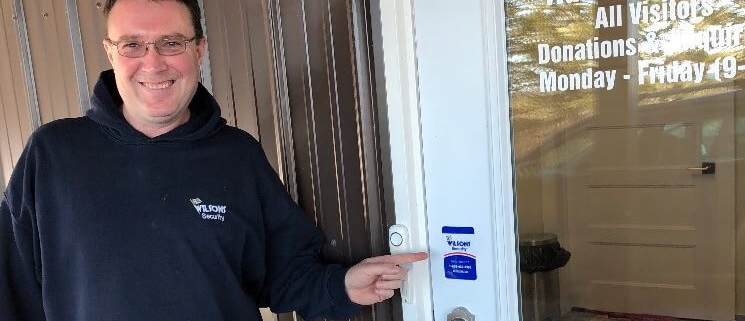 Hope for Wildlife, a charitable wildlife rehabilitation and education organization located in Seaforth, Nova Scotia, is one of the most inspiring places you will ever have the good fortune to visit.  What started out as a dream more than two decades ago for Argyle native and certified wildlife rehabilitator, Hope Swinimer, has grown into an organization which, as of 2018,  cares for 4,500 animals and birds a year and assists more than 20,000 callers annually through its wildlife helpline.
Referring to herself as much a people person as a critter person, Hope has happily embraced over the years the tremendous growth of the organization's paid staff and volunteer base. For the past 7 years, persons committing to a 16-week room and board only internship of hands-on wildlife rescue and rehabilitation work have been coming to HFW from all over Canada and other countries including Sweden, Switzerland and Turkey. In 2018 alone, 50 interns were accommodated.
In addition to working directly with its furry, feathered and scaly patients, Hope for Wildlife has opened its doors to thousands of human visitors by providing guided tours while staff and volunteers have participated in hundreds of off-site, community and school-based educational presentations.
There is no question Hope for Wildlife's social profile in Nova Scotia is of an organization well- loved and supported by countless individuals and community groups as well as corporate sponsors.  Last spring, following a break-in to the centre that results in a loss of $1,000 of donation money and $1500 worth of property damage, donations and logistical support poured in. As a longtime friend and supporter of Hope for Wildlife, Wilsons Security was pleased to provide security system upgrades and ongoing monitoring service, free of charge.
At the time of the break-in, the door of forced entry was left ajar, thereby exposing the creatures inside to a long night of cold temperatures. This is particularly a problem for cold-blooded reptiles that depend on external heat sources.  Fortunately, none of the animals suffered irreparable harm. However, mindful of the importance of keeping these injured animals not only as safe but also as warm as possible, in December of last year, Wilsons Heating provided Hope For Wildlife with its very own new generator.  As stated on the Hope For Wildlife Facebook page:
Wilsons has supported Hope For Wildlife several times over the past few years and we can't thank them enough for always coming through for us. They've made a massive project more manageable and our rehab animals more comfortable when we lose electricity.
Whether it's a little saw-whet owl that flew into a window, a fawn found caught in a fence or an abandoned pet snake, Hope For Wildlife offers competent, loving and life-saving care to creatures that might otherwise not make it.  Returned to the wild or adopted by caring human families, every rehabilitated, Hope For Wildlife patient can look forward to an optimal outcome.
Here at Wilsons, we are proud to continue our support of such a worthwhile organization.
For information about educational and touring events, making a donation or volunteering at Hope for Wildlife, check out their website, www.hopeforwildlife.net or Facebook page.
https://wilsonssecurity.ca/wp-content/uploads/2019/03/Hope-for-wildlife-Security-2.jpg
395
745
Robyn Byrne
http://wilsonssecurity.ca/wp-content/uploads/2018/11/Wilsons-Security-logo-new-retina.png
Robyn Byrne
2019-03-05 09:00:06
2019-03-05 09:00:31
WILSONS AND HOPE FOR WILDLIFE ARE OLD FRIENDS