New home technology- what should you consider when building a new home?


"In the future, portable digital devices will keep us constantly in touch with other systems
and other people. And every-day devices such as water and electrical meters, security
systems, and automobiles will be connected as well, reporting on their usage and
status. Each of the applications of digital information is approaching an inflection point
— the moment at which change in consumer use becomes sudden and massive.
Together they will radically transform our lifestyles and the world of business.
Bill Gates predicted we would have personal assistants who would help us coordinate
much of our daily living.
"Constant video feeds of your house will become common, which inform you when
somebody visits while you are not home."
These changes have all come about. Since the rapid rise of the smartphone, this level
of control and connectivity has become ubiquitous.


Smartphones now dominate the way we communicate with people. Today they are
command central for many technologies in our homes. Your smartphone is the user
interface for everything you own. Simply by using your smartphone and associated apps
and hardware, you can manage most of the systems in your home.


Most of the mechanical systems in your home such as heating and cooling, water
heating, and plumbing can connect to the Internet of Things (IoT), allowing you to
control them with your smartphone. Connectivity is the key to control — giving you the
power to save money by saving energy and water consumption.


Further, there are additional add on technologies to provide voice control of all your IoT
connected devices and systems. You can literally speak to your home, and have it
make adjustments to every feature that keeps you comfortable or entertained.
There are now smart home technologies for:
Door Locks to control access
Home lighting
Security
Heating and cooling, including damper controls
Grocery ordering via your refrigerator
Opening and closing window coverings
Monitoring energy consumption in your home
Floor cleaning: Vacuuming and mopping
Grass cutting: robot powered mowers
Open and close garage doors when your car is near without you touching a control device.
Each of these products can be integrated into a home after it is built. However, you are
better off installing some of them when you are building your home. But which
technology should you consider during the building process as opposed to adding later?
Let us review available technology which can save money and help you live better.



The importance of a wired data network balanced with a WIFI mesh
For your smart home system to work well, many opt to install a wired infrastructure to
carry the necessary data rather than relying just on wi-fi, which can be unreliable due to
interference from neighbouring networks or a weak signal. If you do want to include a
wi-fi set-up, it's important to consider your home's building materials carefully, as the
likes of foil-backed insulation and underfloor heating can actually block wi-fi signals. You
should also look to install wi-fi points in each main room to ensure you have a strong
and consistent signal.


At a minimum, most providers recommend a basic network should be wired but it's also
a good idea to run data cabling to specific devices, such as your TV. The wi-fi can then
just be used for mobile devices like smartphones and tablets. Having your home built to
allow smart home automation will help your home have a long life in the future. Most
builders are wiring the homes they build with data cabling and electrical wiring to
accommodate new technology. From entertainment, to lighting, to heating and cooling,
many of your home's features are going to be controlled via this network. It has become
critical to make sure you have data connections in every room, especially if you're going
to stream video, or audio in high quality. While technical, there are some essential
things to know about having your home built with a fully terminated data cabinet. It has
also become more evident as technology advances on just how important it has
become to not fully rely on WIFI connections alone. There needs to be a hybrid design
that allows your daily lifestyle to integrate with how your home should be set up to
function to accommodate those needs.
Home security
Built in new home security with digital cameras with infrared (see in the dark) monitoring are state of the art. If a client is on the fence as to whether or not they will even install cameras, we highly recommend during the building process to at least pre wire for them. This saves additional labor down the road. Sensors monitor doors, windows, and the home's perimeter. You can keep tabs on your security system from your smartphone from anywhere in the world. Properly encrypted platforms have become more important today than they ever have. As technology advances and the world becomes more digital, the ability to protect one's private information becomes top of mind. In addition to monitored alarm system, its key to adding environmental sensors such as smoke detectors, carbon monoxide, propane, low temp sensors, and flood detection. 

Home Access and Entry
Smart home locks know who you are and let you in, while keeping others out.
Just as modern cars' key fobs signal the car to unlock, your home's entry can unlock on your approach simply through bluetooth communication with your phone. 
Smart locks may also have geofencing to lock if you're a certain distance from the home and all have a bypass allowing you to use a code to access the home if you do not have your phone. As a third level of backup, these smart locks even can allow the use of a key New smart locks integrate with your home security system and alarm.
Some locks will notify you when people enter and leave, based on their unique keypad code. These types of locks allow you to know when the kids get home from school for example. Guests can be provided a code to let them in. Codes can be date or time restricted so your housekeeper can get in only on certain days and times. You can give your guests a date restricted code that expires after they leave, meaning you don't have to go delete old codes.

Garage door openers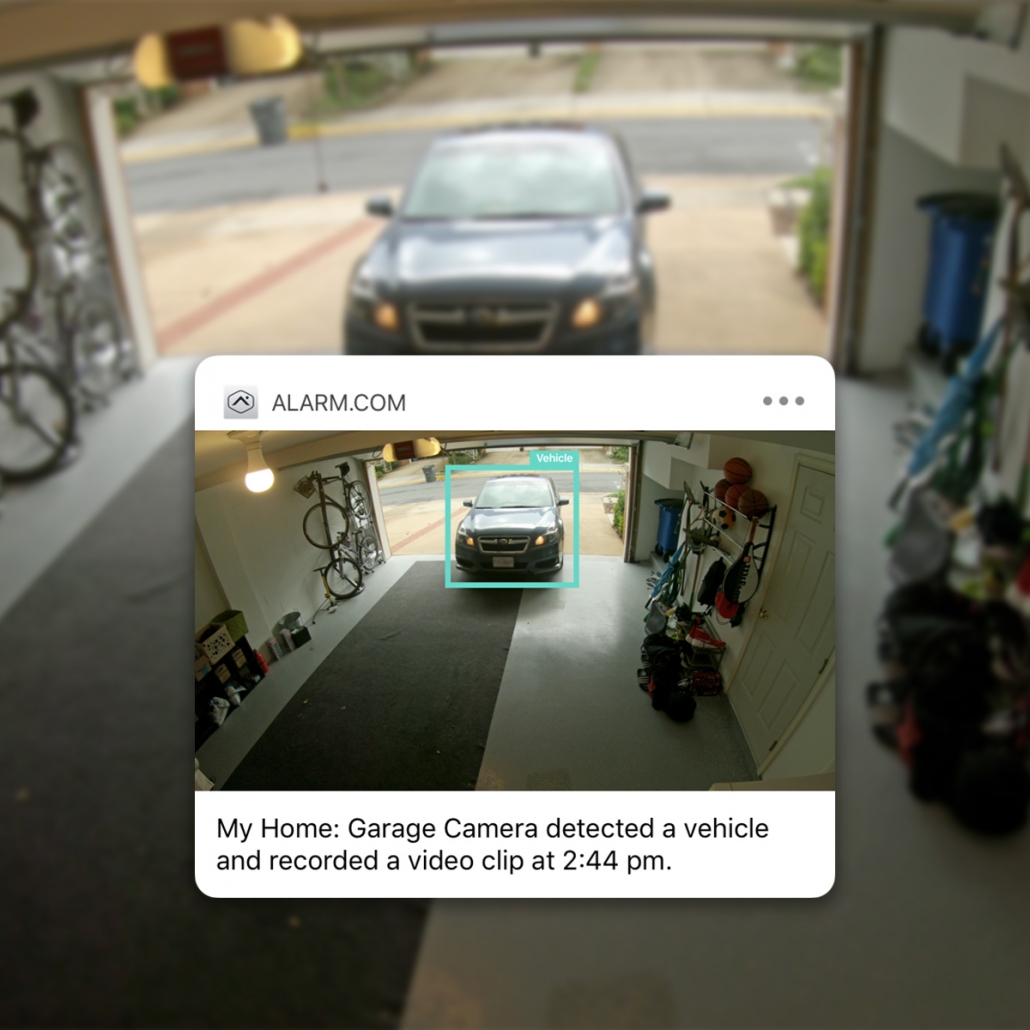 Smart sensing extends to garage doors too. These openers also use geofencing to limit opening to only those with the paired device. And using an app on your smartphone you can control your garage door from remote locations.

Camera doorbells and or CCTV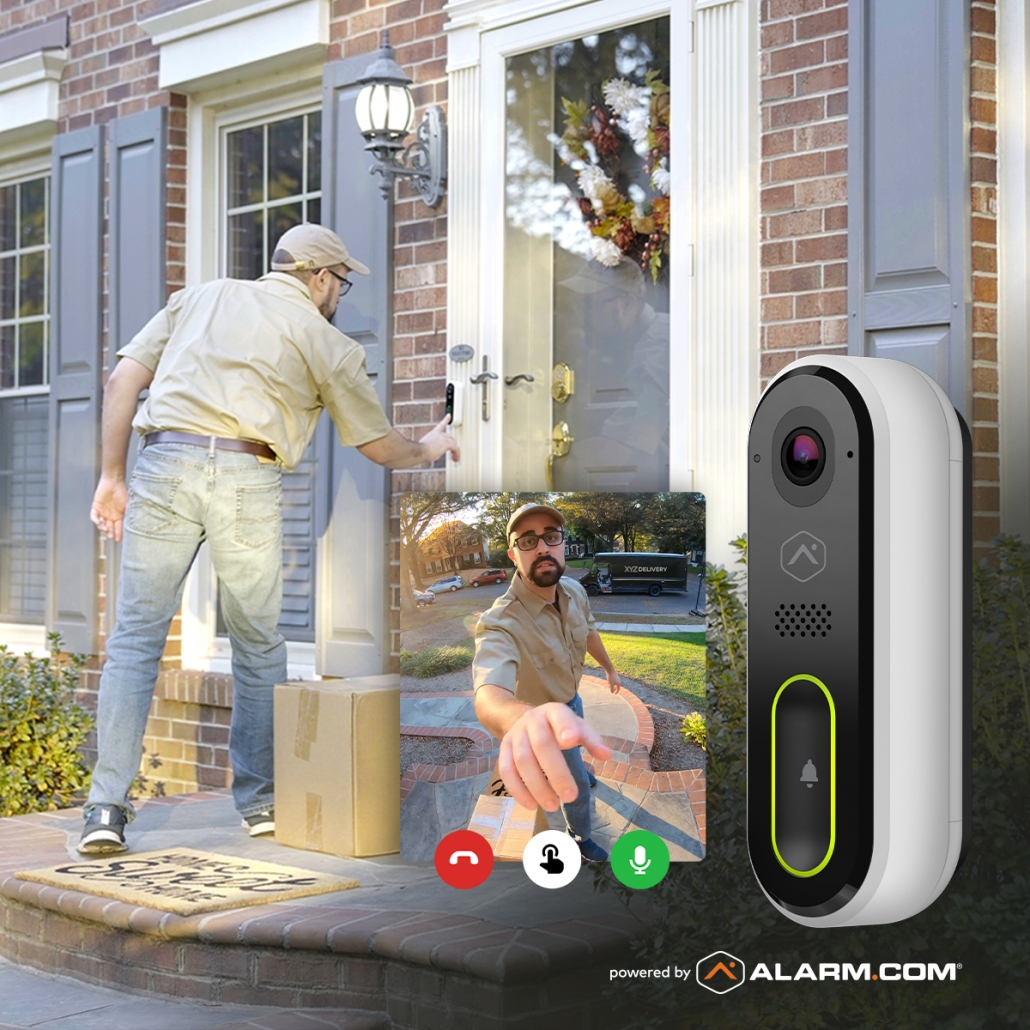 Ever want to know who's at the door without going to the door? Want to be alerted every time someone approaches your home? A doorbell camera can do precisely this. The latest ones are connected to your smartphone and your home automation system or home monitoring system. They can sense when someone approaches with motion activated sensors and record digital video. There are many on the market and you may want to discuss options with a trusted security provider. 

Lighting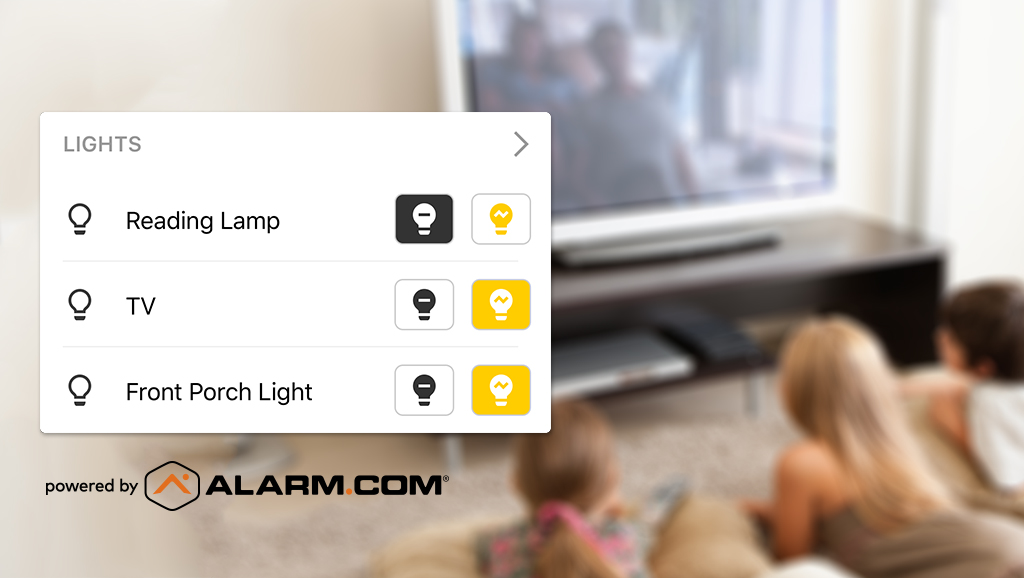 Home lighting is one of the high-tech smart home areas that has expanded dramatically. Using LED lights integrated with sensors and smartphones, and amazon echo or Google Home you can turn lights on remotely or schedule them and voice command them. Home automation systems can control your lights from a central command app. There are even lights which now learn your patterns allowing your home to turn on lights based on your routines. You will need to determine what you prefer and which rooms you may want smart lights in. There can be some price options and tech, and you might only need a few key rooms to be set up with smart lights.

AUDIO
Audio has become one of those do I or don't I aspects when building a new home. The old style set ups of running multiple rooms or source inputs and in ceiling speakers are on the decline. Todays Audio looks more like the wireless set ups that are all controlled using your smart phone or tablet. These devices are removable from property to property since the value of hardwiring and leaving it behind has never really proven to be a return on investment, homeowners are opting to have an option they can take with them, protecting their investment. 

Homeowners in charge
The bottom line is that the world of home automation and smart home technology is exploding. The technology exists to connect and command just about every device or system you have. The only limits are your budget, and actual need to have these devices. Do your homework, read more about the systems and services, and consult your builder to learn which systems are right for your home and you.
Wilsons Security is a full-service provider for Connected homes and have many Builder partnerships.